One of the great controversies of Android is on whether the terminals must be or not SD cards. At the beginning of all times the terminals had microSD slot but now it is not so usual. The latest SAG has been Samsung with its Galaxy S6, the great exponent of expanding their terminals with this type of cards.
But before Samsung we had some moves by Google that kept it from this address. In fact the Nexus S, released at the end of 2010, he had not been microSD card and was the first time that Google was trying to remove them from their terminals. Let's see pros and cons of these cards.
In favour: expand the memory of a cheap way
The biggest advantage of having SD card in Android is that it is a very comfortable and cheap way to expand the memory. If you need more space is enough to change the card by one of larger capacity. We can have 32 GB microSD card for less than 13 euros. And 64 GB for less than 30 euros.
This is also very useful when we use your mobile phone as a camera. In fact we are quite used to having cameras with SD cards and many had the routine remove the card and connect it directly to the PC to extract the photos. If our Android has no card reader we have to connect the phone with a cable, which is less comfortable, apart from the fact that it is easy to fill with photos internal memory, a card 64 GB not so much.
Another advantage is that we can factory reset our Android without losing the data stored on the card and therefore keep photos and documents without having to do anything. It is enough to tell the operating system that not terminal delete the reset it or if we want to be 100% sure to remove it before performing the procedure.
Against: problems
But having SD card is not a path of roses. First, they can be damaged. It is the argument of Xiaomi to not include these readers in your terminals. Second, they are slower memory internal and affects the performance of applications that move them. In fact Google has not, as a rule, move their applications to the SD memory.
Third, there are some limitations if we move applications to the SD card, as that we may not use widgets or services of alarms. Fourth, if we remove the SD card and turn on the terminal moved applications can not be run.
Fifth, Google has changed several times the policy of writing on the SD card. For example, Kit Kat, what did that some terminals do not allow move applications to the SD card, and redid it in Lollipop. This makes that not always we have available to make space for applications Although we have SD card slot.
Then, SD card Yes or no?
Personally I have only had a terminal with SD card, Nexus One, and the following (Galaxy Nexus, Nexus 4 and Oneplus One) did not. In the Nexus One lived the typical problems of the SD card (one, we screwed me when it took from the applications they would fail, it could not move all applications…) and no card SD have also had problems (I ran out of storage and could not expand it).
My personal conclusion is that it is much more comfortable to have a terminal with a very large internal storage space (as the Oneplus One, 64 GB, is a pass). But it is true that most manufacturers put an extra price to very large storage. Therefore it would be willing to have a smaller space and SD card but I would use it only for photos, videos and documents. The internal space must be sufficiently large to store all applications, so we remove the aforementioned problems.
The movement of Samsung has been very badly received by the Android community. One of the advantages that all fans of Android mentioned iPhone fans was the possibility of expanding the memory. Now the terminal flag (and many others) cannot. But of course, Android has evolved over time and the support for SD cards also.
Gallery
Motorola announces the Moto E4 and E4 Plus at $129.99 and …
Source: www.androidpolice.com
Samsung Galaxy On5 Pro FAQ, Pros & Cons, User Queries and …
Source: gadgetstouse.com
Measy USB 3.0 to USB 3.0, USB 2.0 Micro USB OTG Hub, TF SD …
Source: www.dx.com
Genuine Pioneer AVH-XL4750DVD 7 inch 200mm Wide DVD CD USB …
Source: www.fasmoto.com
Compare Prices on 2tb Sd Card- Online Shopping/Buy Low …
Source: www.aliexpress.com
PC Downloader Operation for Android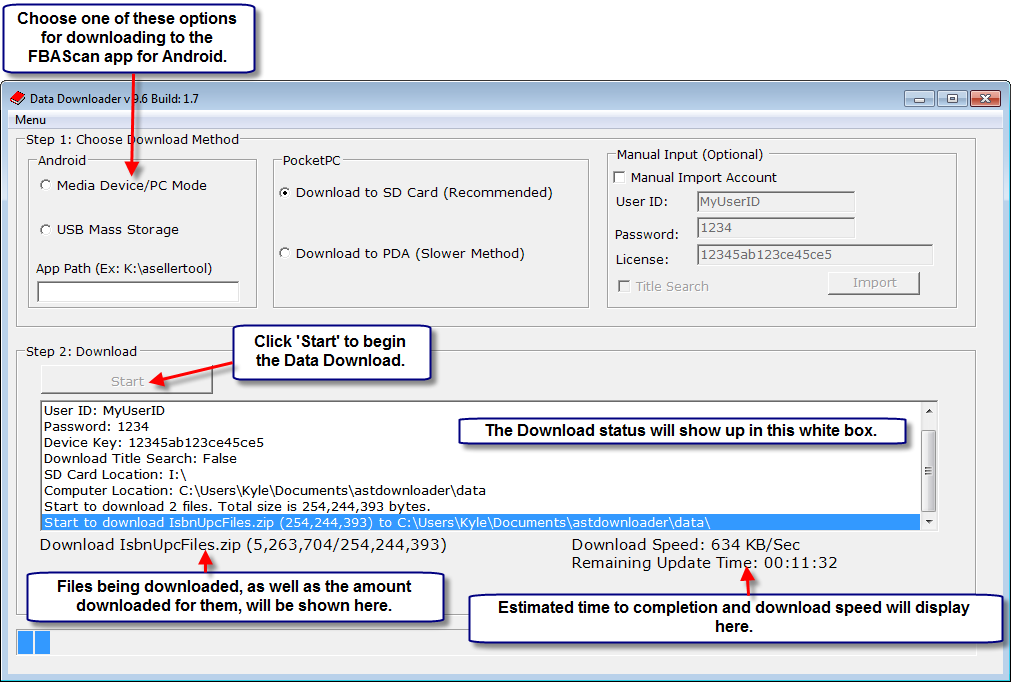 Source: www.asellertool.com
How to reset the HTC 10
Source: vondroid.com
Download apk Trainz Simulator for android
Source: apkun.com
MXQ Amlogic S805 Quad-Core Cortex-A5 Mali-450 Quad-Core …
Source: freaktab.com
All About Smartphones: 5 BEST ANDROID PHONES UNDER 7000 RS …
Source: dandsmobile.blogspot.com
QMobile Noir A400 Price, Specs, Reviews and Features …
Source: www.checkmobile.com.pk
Review about Vivo V9
Source: phonescrutiny.com
Infinix Hot 4 lite Specifications, Features & Price …
Source: gadgetstripe.com
QWERTY Android 2.2 Mobile Phone, Dual SIM QWERTY Android 2 …
Source: www.happyshoppinglife.com
KS2 MTK2502C Smartwatch SIRI Phone for Apple IOS
Source: www.dx.com
QMobile Noir I8 Price, Specs, Reviews and Features …
Source: www.checkmobile.com.pk
eCELL Focus Black Box HD dual dash cameras
Source: www.creativeinstallations.com.au
AUTORADIO GPS ANDROID 5.1 PEUGEOT 308 408 WIFI 3G 4CORE …
Source: www.befr.ebay.be
CC2541 Bluetooth 4.0 Transmission Module for Arduino …
Source: www.dx.com
OPPO A71
Source: www.asianic.com.ph