It is in the Iphone 7 Plus you'll find the biggest news. Camera with dual lenses allow you get real, optical zoom.
"More of everything" is actually the main idea with the Iphone 7 Plus and it is particularly evident in the years when it is fitted with an extra camera lens on the back. We should of course go into the detail of what this means, but the Iphone 7 Plus also provides a lot of other things. There is nothing in the smaller Iphone 7 missing in Iphone 7 Plus. This means everything from Iphone 7 and in addition, bigger screen, more battery capacity and more RAM. The bargain is so clearly measure larger and weight heavier compared to the smaller model.
One of several major news in Iphone 7 Plus is that the screen has a chance to show a larger color space than before. It will thus be able to show more colors than its predecessor and is also the brighter, 25 percent more than the Iphone 6S. I think the screen in Iphone 7 Plus is good, with good colour rendition and brightness, but when I compare side by side with the Iphone really is not differences 6S Plus big if even noticeable. The same finding makes the other I phones for shows.
Like its predecessor, the Iphone is 7 Plus equipped with 3D Touch in the screen, so that you can push a little harder to get up previews, extra information and shortcuts. It works in many applications, especially since it had time to go in a year since its introduction and the responsibility now had time to update their apps. However, there are no visual clues about where the function is used, which I think is a shame, because you may simply try to find 3D Touch features.
With Ios 10 new ways to use your lock screen. Instead of "slide to unlock", now simply press the home key to unlock the phone. The fingerprint reader is sitting as past of the home button, but if you like before sweeping the home screen you will now instead to the screen where you can search for apps, and see your widgets. They will be accessed without entering the passcode or use fingerprints. Do you want to keep your content secret from the unauthorized so, however, you can disable this option in the settings for security and fingerprint sensor Touch ID.
Home button where the sensor is, moreover, is new in Iphone 7 Plus and is no longer a physical button that you press. Now, it is instead a silent touchyta you press but to simulate a real button, you get a vibration in your phone when you press and it actually works really well. It's easy to get used to and it does a great job of getting you to think that you pressed the button. The vibration of the home button, you can customize in three different stages and even in other parts of Ios is vibration, for example, when you change a setting from off to on in the setup menus. One of the innovations of the Iphone 7 and 7 Plus is the vibration motor that is more accurate and can give accurate feedback.
Apple was late to jump on the trend of mobiles in this size category and each has a slightly different approach than, for instance, Samsung and their Note. In addition to having very large screen Samsung focus on productivity with shortcuts and extra features attached to the pen that comes with Apple makes its larger. instead, and his smaller Iphone basically identical. In addition to the screen is bigger then the very few adaptations or enhanced features. Shortcuts with 3D Touch have both phones and it is really only possible to use, for example, home screen, settings and some other apps even in landscape mode that is unique to the Plus model. Any possibility to run multiple apps in the split screen as on the Ipad is not available in the Iphone 7 Plus but is relatively common when other manufacturers are making phones with screen of this size.
Apple is not the first to have two cameras on the back of the phone and they look nor to be alone in it. It seems, on the contrary, be a trend right now and before Apple has HTC, LG, Huawei and several others launched phones with dual cameras, usually on the back, but there have been also double selfiekameror. The reasons for putting the two cameras side by side has been different. A couple of years ago used the cameras to film in 3D, a trend which, however, never really took off. Later, manufacturers have used twin cameras to allow you to focus and to allow for different effects. Some have made that Apple and put in a vidvinkelins and a tele to get different image slicer.
We'll look at the cameras in Iphone 7 Plus so noticeable that Apple has several different thoughts with them first and foremost so act the two cameras as a, which separates the Iphone from many others we've seen in the past. In the camera app, you can not see what lens that is used, but you notice the results of the two lenses because the Iphone 7 Plus is the first Iphone that has real zoom. The combination of a phone and a wide angle lens lets you get two times optical zoom, to differentiate from digital, which existed before the Iphone. Digital zoom works the same way as to crop the image, while optical zoom magnifies your subject without degrading the image resolution and thus quality. The optical zoom will complement the Apple then with digital zoom up to a total of 10 times and it is interesting to see how the images are compared to other phones, but also compared to the sister model Iphone 7.
In the camera app in Iphone 7 Plus turns out the zoom function in the form of a small icon that says 1 x. Pressing the zoom in to the maximum optical zoom at 2 x. Rest you finger on the icon brings up a scale where you can drag your finger and set zoom smoothly from one to ten times in stills and from one to a maximum of six times while recording video. Unfortunately, the slider not quite perfect. A press to get to the 2 x is fine, but should I zoom slow when I film and drag your finger to jump your finger of the screen before I could zoom in to the maximum to 6 x. Do I zoom in faster so keep up on all the way to 6 x before the screen comes to an end, but then on the other hand, magnifications too fast for that movie I record to be really enjoyable to watch.
That feature is still relatively uncommon in optical zoom mobile industry. We have seen it, but especially in the odd camera accessories such as the recently launched Hasselblad True Zoom that adds 10 x optical zoom to my phone Moto Z or Samsung's camera and mobile hybrid Galaxy K Zoom, also with 10 x optical zoom. So much optical zoom, however, requires a large bulky lenses and is not something you can put on such a thin phone like the Iphone. The laws of physics simply puts a stop to it.
When I look at the zoomed-in pictures I have taken and compare with other mobile cameras, I can draw several conclusions. To a zoomed-in image from Iphone 7 Plus looks significantly better than the one from Iphone 7 are, of course, and no surprise. With full zooming, including digital zoom up to 10 x gets the details significantly clearer image from Iphone 7 Plus. Compared to other camera phones on the other hand, recognized the difference is not as pronounced. I compare for example Iphone 7 Plus-images with pictures from Samsung Galaxy S7 with 8 x digital zoom, the difference is not huge.
Coming soon
An additional feature that the two cameras should enable preview Apple when the phone was unveiled in early September. It's about a special portrait mode that lets you take pictures where the subject in the image is sharp and the background is nicely out of focus, to mimic the effect you can get in more expensive SLRs. This feature, I have therefore not been able to test, but it should be later this fall in Iphone 7 Plus and will then show up as a special scene mode in the camera app, where the panoramic, square and the other is located today.Already today there are feature available in Apple's beta version of Ios 10.1, so we can still look a little more detail on how it will work and what results you can expect. In the beta version of the portrait mode, you are prompted to place the subject at a distance of max 2.5 metres. The subject can be anything, because even if the function is called the portrait mode so it works of course also on other subjects as long as they are clearly away from the background. Are you too close to the subject and you will get a message telling you to go further. The function uses the cameras and to take a picture of your subject, but also to measure the distance to different parts of the image, and thus determine where it should be the focus, and where you want the blur. We've seen this feature in the past with other manufacturers, including Huawei, which has a similar function in the P9-phone they developed together with classic camera manufacturer Leica. In the images from the camera are often the edges of the object to be sharply blotchy unclear edges. Those who had time to test the beta version of the function is satisfied with how it works but the results in all cases in just the beta version looks to be drawn with the same color sharpness at the edges of your subject that Huawei is offering, so we'll see if Apple manages to fix it before it is launched.
Image with depth effect is saved in the gallery along with a raw image, in the same way that HDR images are saved with an image without HDR-effect. You just want to save the image with depth effect, however, you can choose it in the settings. Function to do this type of images with depth effect is exclusive to Iphone 7 Plus and Apple promises that it will come as a free update to Ios later this year.
Vivid images contribute more
Image gallery where you look at the pictures you've taken has received a major update when Ios 10 came out. Like many online image storage services now have Ios image gallery filled with intelligence. It can find and identify people and places while it can create (more or less) meaningful summaries based on that information. Have you updated your current Iphone to Ios 10, you may have already noticed this. In the albums view can I see a video that sums up the pictures and videos I took during the day, but you can also find collections such as the highlights. The collections you will find Apple context, so you can see other photos taken at the same location, or other images of the same person. In the summary films adds Apple to text and music. Especially in these films, we find a good use for it that Apple calls the live images. The technology was introduced last year and means if you have it enabled, you get a short clip without sound to each stilbild you take. Camera is recording some before and some after you tap of the card. This turns out to contribute very much in movies, because it hurts so much to see the movement instead of just a montage of still images. Now I just wish that we could export still images from these films the times you miss a photo moment with a narrow margin.
Just when we play the video, these, or other, for example from Youtube are stereo speakers prominent and certainly a boost to the sound. In addition to the speaker that sits in the bottom corner there is also one at the top and especially when you're holding the phone in landscape mode, the volume and stereo effect clear. The sound is still significantly better when you listen on headphones, but it's still a welcome improvement to watch a Youtube clip, along with several other people.
Now that we are looking at this with headphones and sound, it is of course inevitable that not to mention perhaps the most talked about IPhone 7 and 7 Plus, they both lack the standard 3.5 mm earphone plug. Instead, connect the supplied headphones with Apple's own Lightning-contact and we get with an adapter between 3.5 and Lightning to use regular headphones. During the test, I've not really experienced the lack of headphone jack as a major problem, but to Apple in this way takes its own path from a widely used and recognised standard can of course have comments on. You can not pull the headset from your phone and plug directly into your computer and you may not charge your phone while you listen with threaded headphones. Then, you use the Bluetooth headset.
Elimination of 3.5 millimetersuttaget gives not really any clear advantage even if it can be imagined that Apple has bigger plans for the future and want to make room for the new, more modern technology in the Iphone. It is, however, no clear benefit in this model.To the outside, the Iphone is 7 Plus identical to its predecessor, so non-headphone plug, Apple has not taken advantage of making the phone thin.
We test the Iphone 7 Plus in pink gold nor appearance stands for very much against its predecessor. Far more new feels when they are black and piano shiny models of Iphone, which we also looked closely at. 2016 seems like a bit of a lean year for Iphone with the same design as the previous two years and relatively modest results of the news contained in the Iphone 7 Plus. An upgrade from the Iphone 6 or older will give you big performance improvements and a much better camera, but otherwise, perhaps it is better to wait until Iphone 8. There are those who say that it is magnificent and offers more news when the Iphone at the same time celebrates ten years.
Photo examples
Images are good and Iphone 7 Plus can handle images in the dark better than its predecessor but beat today's absolute best camera phones. The zoom function provides more detailed images than in Iphone 7 but is not as impressive in comparison with the best camera mobilers digital zoom.
Gallery
iPhone 7: Why I'm finally going big with this year's model …
Source: www.zdnet.com
iPhone 7 Plus camera test: The best smartphone camera ever?
Source: www.technobuffalo.com
iPhone 7 Plus camera test: The best smartphone camera ever …
Source: www.technobuffalo.com
2x Apple iPhone 7 Plus iPhone 8 Plus Matt Anti Glare …
Source: www.digitaldepot.com.au
iPhone 7 Plus Review
Source: news.softpedia.com
iPhone 7 LCD Screen Repair Replacement Service London £44.99
Source: www.whileyouwaitrepairs.co.uk
Should I buy iPhone 6S or wait for iPhone 7 (and iPhone …
Source: iphone7buzz.com
Apple Purposely Throttles Down Some iPhone 7 Data Speeds …
Source: news.softpedia.com
The Jet Black Apple iPhone 7 and iPhone 7 Plus will now …
Source: www.phonearena.com
Apple might launch iPhone 8, iPhone 8 Plus (PRODUCT) RED …
Source: gadgetstouse.com
3M Privacy Screen Protector for iPhone 8 Plus/7 Plus …
Source: www.apple.com
Which New iPhone Should I Buy? iPhone X vs iPhone 8 vs 8 …
Source: time.com
Apple iPhone 7 Plus Screen Repair
Source: www.mobilerepairs4u.co.uk
Armorsuit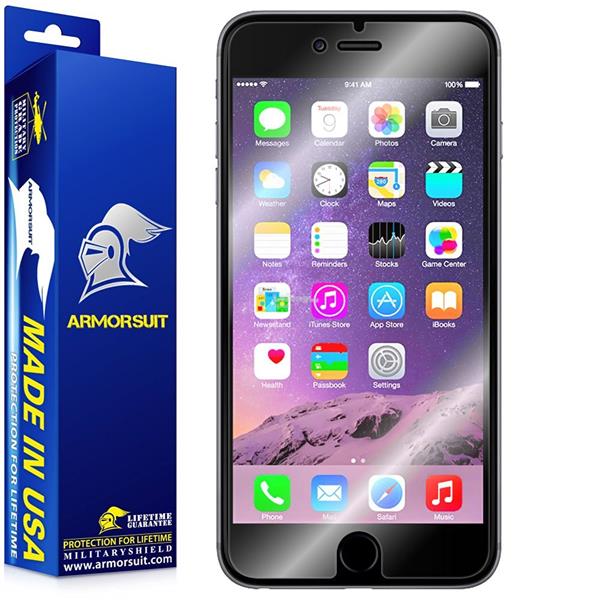 Source: www.lelong.com.my
OnePlus 5 vs. iPhone 7 Plus Speed Test
Source: www.youtube.com
Samsung uses Steve Jobs quote against Apple: 'no one is …
Source: www.idownloadblog.com
OnePlus 5 vs Apple iPhone 7 Plus: quick look
Source: www.androidauthority.com
Apple iPhone 7 Plus price, specifications, features …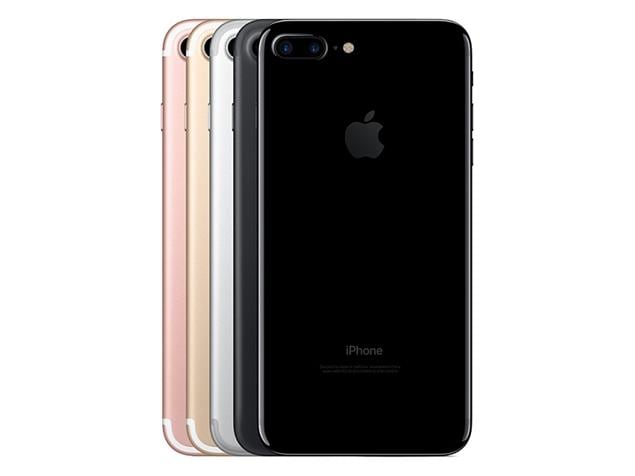 Source: gadgets.ndtv.com
Final look of iPhone 7 and iPhone 7 Plus before Apple's …
Source: www.imangoss.net
Koszalin, Poland
Source: www.bigstockphoto.com