It is now possible to get a tablet that also works just fine as a full Windows computer. We have compared the best.
The success of Microsoft Surface did not come overnight. Tablets running Windows as the operating system was already in place before the first Ipad was launched. The first Microsoft Surface was no rave reviews, but with Surface, something began to happen. The hybrid between Tablet and PC had suddenly become attractive, one thing people wanted, and the further improved Surface Pro 4 is a genuine success in an otherwise somewhat dead PC-world.
Second, both the PC manufacturers and makers of Android tablets, noticed this and took after. Some, like Lenovo and Acer, have chosen to follow Microsoft's template and try to improve it, while others, like Samsung and Huawei, has instead tried to take the computer longer to tablet holder.
Compared to the Windows tiles that was sold a few years ago, a lot has happened. The performance also for CPUs that do not have fan cooling has reached such a level that the system runs smoothly without having to feel tough. Windows 10 has also gotten better as tablet systems, making the devices enjoyable even without a keyboard. You should, however, be clear that Windows 10 Tablet is still far from equal, fast check out as Android or Ios, and you should especially have a need to access Windows environment in a tablet form for it to be worth it.
It's probably Microsoft's design with lid with real keyboards and adjustable stand made to form factor really struck through. If the 2-in-1 units, which combined tablets and computers have come to be called, not felt like real computers, they would just be expensive tablets.
But they do they thus, some more than others, and here we compare them to see which one is the best right now.
Acer Aspire Switch Alpha 12
Acer adds two innovations worth taking after the 2-in-1 genre. The first is that it uses the actual laptop processors in the series, but with the help of liquid cooling makes it unnecessary to have an annoying fan at the plate. It provides excellent performance and a plate that will be less warm than many others in the test.
The second innovation is the place. It is based on the same principle as Microsoft Surface Pro 4, that is to say, to fold out a set from the back which is attached with hinges on the center of the unit and is slow so that it can be adjusted Steplessly. But this is a more elegant steel frame, which also has rubber foot. This makes the Acer Aspire Switch Alpha 12 in the most beautiful drive in the test to use that laptop. Use the tripod on the Surface that grips help you will, however, find that the hollow frame works less well.
Unfortunately, rather than compromised too much with the very idea of this type of devices: the format. The Acer Aspire Switch Alpha 12 is thicker than the other devices on this test may not be a big deal, but it weighs more pound more and comes up in the same weight class as a regular ultrabooks is more crucial. Especially if you use the plate without a keyboard, you'll notice that it's too heavy to cross that tablet.
Otherwise interfering Aspire Switch Alpha near the mainstream of society as Microsoft has plowed up with Surface Pro series. Both design format is reminiscent of Microsoft's plate, even if it doesn't feel like a straight copy. A pen of it a little bit easier battle when compared with some of its competitors ' follows with, and a bracket, see the keyboard cover (which has excellent keys), but bracket feels stuck.
Otherwise stand out because even Switch Alpha 12 series, in variant variant deliver really great value for money.
+ Place, performance, price
-The weight
Huawei Matebook
Huawei takes Windows longer to surfplattehållet than any other device in the test, and the format is really really nice. Without the keyboard feels really looks like a Tablet larger model. It's a good score which competitors often have a rougher, more technocratic style in design. One consequence of this is that the only port is a USB connector for charging or accessory, but a docking station available for purchase for about 1 200 kr.
In terms of price and performance settles Huawei Matebook in the lowest part of the spectrum in the test. It has, among other things, the advantage that it is fanless and silent, it also gets very hot when it gets to work.
The fingerprint reader works well and is well placed in the volume button on the side of the plate.
Keyboard cover is neat in fake leather, even if it eats up plate advantages in terms of both weight and thickness. The keyboard and touchpad are okay, but the lid stands feature does not feel at all well thought out. There are only two modes, one of which is for small angle if you want to write with the plate in your lap. The other will be attached with a magnetic clasp that is too low, which makes the plate simply folds flat if you try to work with it in that position.
Pen may be purchased, and it is really well thought out. In addition to drawing on the screen is the also the laser pointer and remote control for Powerpoint presentations. But the only way to keep the offered is with a button that is attached to the shell with – once again – for weak magnet.
+ Format
-Keyboard cover
Lenovo Thinkpad X 1 Tablet
Lenovo seems to have studied the Surface very closely before they launched their Thinkpad X 1 Tablet. To the untrained eye, it is virtually indistinguishable from the Surface 4. But the differences are there, and a good way to describe this device is that it is the Thinkpad version of Surface 4.
The ThinkPad has been a brand name since the laptop's childhood, when they were made by IBM, and some details remain as heritage and for the fans sake. This applies, for example the track stick on the keyboard that is also available here, and the buttons ' excellent design.
As well as on Surface 4 sheds out a plate on the back that stand, but it sits in the bottom of the hinge plate, which is worsening. It becomes impossible for the friction in the hinge to keep receiving when you only want to angle the screen a little bit. Such as when you have a plate in your lap. It's not nearly as much of a problem for Huawei Matebook, but it will not come from that the design of the stand are worse than that of Microsoft and Acer.
Lenovo drive with Intel's faster variants of the mobile chipset, which does not give quite as good performance in plates with Intel's in the series. In return, the system can be fan loose. The plate becomes warm, but most of the heat generated behind the stand where you rarely notice it.
If you have to pay a little more per compute cycle than for Microsoft's plate with Thinkpad X 1 Tablet the more connectivity options. A USB C-port serves as both the connection port and the charging port, but there is also a standard USB port, headphone jack, displayport, a contact for the Kensington lock cables for laptops, as well as space for memory card and, if you choose the configuration, SIM card for their own internet connection.
Pen included, and you get two detachable holder, one that can be attached to the keyboard and one that plugs again USB port. It is in this context an acceptable solution.
One should also mention the expansion modules, as against a bulkier form factor may give you more ports and battery life, 3D camera or projector. In particular, the battery life can certainly use some help.
+ Keyboard
-Battery life
Samsung Galaxy S Tabpro
Samsung Galaxy S Tabpro is like Huawei Matebook more about surfplattehållet than a computer, even if the design still mimics the angular sides on the Microsoft Surface-series. This means, among other things, a fan loose system, who gets hot but still performs quite well. Like Huawei is careless to partially remove the advantage of the smaller format with a thick and heavy, but you have got to a better functioning of tripods solution, which in itself is enough to give Samsung the advantage in the race for the best more surfplattelika your computer. The stand is a bit meckigt to fold out and connect, but once there you have two properly separated angles and it holds together well. None of the angles, however, feels totally right when you sit at a table. The buttons on the keyboard is okay, but the worst in the test. The reason is that the lid is the thinnest, giving too little slagdjup for the keys.
Samsung is alone in the test to have an AMOLED display, something that is still very rare on PCs. The TFT screens that sit on most computers have a video with liquid crystals that act as a color filter in which the image is created, and this is illuminated from behind by a panel of LEDs. In an AMOLED display, it is instead the LEDs themselves that changes color, and without colour filter becomes the black really black and the screen shifts the color depending on the angle.
You should look at a long video, this is a great advantage, and it means that the screen uses less battery power. In return, the colour rendition feel a bit less natural. Samsung's Pentile technology to handle pixels and color rendition makes the screen isn't quite as sharp as those of competitors.
Samsung has promised a pen which accessories to buy, but we have not yet seen the smoke of.
+ AMOLED screen
-Keyboard
Microsoft Surface Pro 4
Microsoft Surface Pro 4 can be said to be original in this comparison, and in some ways, it is still second to none. For example, managed to squeeze in a slightly bigger screen: 12.3 inch to 12 inch in the other.The screen also has higher resolution, which is a great advantage, not least because you can scale up the content to 200 percent on the screen, which looks much better than the 150 percent for the other plates. It happens, however, that you come across older software that does not scale up, and then you can get the text and buttons that are unusable small, and if you have pictures or movies in lower resolution, they become less attractive if they need to be zoomed in.
Surface 4 pulling in the computer, and is without a keyboard thicker and heavier than the more surfplattelika devices, but with the keyboard disappears the difference. It is available both in a version with a slower mobile processor, and with actual laptop processors. It delivers plenty of performance, but at the price that the plate must have a fan. It is not nearly as warm as its competitors, but once you have become accustomed to a computer that is completely silent, it is hard to go back to a fan that is and roars in the background at a heavier load on the processor.
The charger uses a proprietary connector, and I'd much rather seen a USB type C-port that many others are now beginning to use as the default, but is otherwise the plate right well supplied with ports and connections. A stylus included, with stronghold in the keyboard.
+ Screen
-Fan in the high-performance variants, the battery life
So we have three devices that draw more on computer and two at surfplattehållet in the test. Tablets are doing surprisingly well in terms of performance and keyboard, and it is mainly when it comes to connections and stand solution that they seem more limited. The format is of course an advantage in itself, which should be weighed against the disadvantages. The same applies to the units often found with many different configurations and price tags. Microsoft often have generous discounts on their Surface devices, making them affordable over competitors when it happens, and more difficult to compare the price of. Below you will find a table that makes it a little easier to compare all the variants. We also weigh the price tag in a rating of not the most expensive plate automatically be the best.
Screen
All plates have good screens. Samsung stands out with an OLED screen that provides an advantage in, for example, video viewing, but also some drawbacks in color rendition and sharpness. You cannot get away from Microsoft's larger and higher resolution screen, which also has substantial brightness, is best.
Winner: Microsoft Surface Pro 4
Formats and connections
Huawei Matebook and Samsung Galaxy Tabpro's is smoothest that plates but making a mess off with thick and heavy cover, and the article is almost entirely connections. Acer Aspire Switch Alpha is a little too heavy and dense for the product category. Best Lenovo Thinkpad X 1 Tablet, which in addition to most ports and good compromise in the format also available with mobile broadband.
Winner: Lenovo Thinkpad X 1 Tablet
Keyboard and pen
Huawei Matebook has the most interesting pen that doubles as a laser pointer and remote control for presentations. Samsung has even no pen at all. Keyboard Thinkpad is in a class by itself, followed by Acer and Microsoft.
Winner: Lenovo Thinkpad X 1 Tablet
Price and performance
Do you have an unlimited budget, you can equip your Lenovo Thinkpad X 1 Tablet almost how much any time. However, it is important to have a very flat for money supply Acer almost regardless of the configuration and price you are betting on. But keep an eye on Microsoft, which sometimes have very favourable discounts.
Winner: Acer Aspire Switch Alpha 12
User experience
The performance seems sufficient in all models. All models have a few disadvantages. Acer is heavy, Samsung has the worst keyboard, Huawei is the worst place, Microsoft fan, Lenovo battery life. But even Surface has short battery life, and we put it together like we Thinkpad best.
Winner: Lenovo Thinkpad X 1 Tablet
Winner: Lenovo Thinkpad X 1 Tablet
It's very evenly between Thinkpad X 1 Tablet and Surface Pro 4, and which one you prefer really depends on whether you value the high resolution screen is more than the absence of fan noise and more connectivity options. Both are excellent choices, but fan loose and USB type C still feels like the future.
Gallery
Lenovo ThinkPad Tablet 2 Review & Rating
Source: www.pcmag.com
Cube i7 stylus
Source: www.doovi.com
This fake iPhone looks so good it almost fooled the …
Source: www.cultofmac.com
Samsung Galaxy Tab S 10.5 vs iPad Air
Source: www.pcadvisor.co.uk
Every Nintendo Switch Comparison Photo You'll Ever Need
Source: press-start.com.au
Test and review: AMD Radeon RX 480
Source: www.hw4all.com
Apple Airpods – Clone/Fake? Amazing Quality!
Source: www.gismonews.com
Processors & Graphics | Laptoping
Source: laptoping.com
Teclast X3 Plus Unboxing & Preview
Source: www.doovi.com
MiTek SAPPHIRE Mobile Viewer for Windows 10
Source: magicu.be
Vodafone Smart Tab 10 photos
Source: uk.hardware.info
Best Android Browser?
Source: www.doovi.com
HP Spectre x2 review: A Surface clone for a lot less cash …
Source: www.pcworld.com
Apple iPad V3 32GB Black photos
Source: us.hardware.info
Посылка из Китая. Планшет CHUWI Vi10 | Распаковка.
Source: www.doovi.com
W-INSHOE – Medicapteurs
Source: www.medicapteurs.com
Migliori fotocamere smartphone a confronto: OnePlus 3 …
Source: www.keyforweb.it
Bestes Handy 2016
Source: handyvergleich2016.blogspot.com
Samsung ATIV SmartPC Pro 700T (XE700T1C-A01US) Review …
Source: www.pcmag.com
Lenovo Ideapad Miix 520 review: A superb Windows tablet …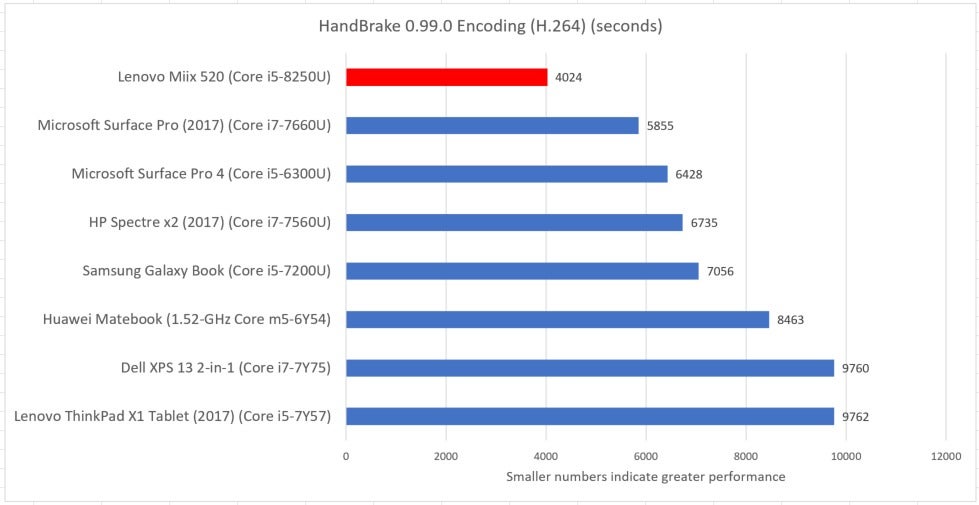 Source: www.pcworld.idg.com.au