The official launch of the LG G4 the past 28 has been giving much to talk about over the last few days, mostly by his decision to have dispensed with the 810, the jewel in the Crown of Qualcomm Snapdragon, and equipped its latest flagship with a slightly lower model How is the Snapdragon 808.
But the difference between the two processors presented by Qualcomm a year ago is really so abysmal? And in the case that it is not so, What exactly are these differences? Today we are going to try to clear these doubts, and so let's break down the characteristics of each of these two powerful processors.
Qualcomm Snapdragon 808 and 810, the comparative
ComparativeQualcomm Snapdragon 810 MSM8994Qualcomm Snapdragon 808 MSM8992
The set of instructions (ISA) architecture
ARMv8-A (A32, A64)
ARMv8-A (A32, A64)
CPU structure
RISC
RISC
Semiconductors
CMOS
CMOS
Size of semiconductor
20 nm
20 nm
CPU speed
2,500 MHz
2,000 MHz
Number of processors
8
6
CPU technology
64-bit
64-bit
Primary CPU
4 x ARM Cortex-A57 MPcore + 4 x ARM Cortex-A53 MPcore
Dual 64-bit Harvard Superscalar ARM Cortex-A57 MPcore + quad 64-bit Harvard Superscalar ARM Cortex-A53 MPcore
Architecture CPU
Big ARM. LITTLE
Harvard
Big ARM. LITTLE
Harvard
GPU
500 MHz Qualcomm Adreno GPU 430
418 Adreno GPU
Advanced graphics APIs
DirectX 11.1
OpenCL 1.2
OpenGL 3.0 is
OpenGL 3.1 is
Digital signals or DSP processor
Hexagon QDSP6
Hexagon QDSP6
Connectivity
CDMA
EDGE
GPRS
GSM
HSPA+
HSUPA
LTE
UMTS
CDMA
EDGE
GPRS
GSM
HSPA+
HSUPA
LTE
UMTS
Interfaces of external components
USB 3.0
Bluetooth 4.0
Display Controller
Display Support
eMMC
HDMI 1.4
Bluetooth 4.0
Display Controller
Display Support
eMMC
HDMI 1.4
Support for primary camera
55 MP
55 MP
Maximum video resolution
2160 p
2160 p
Screen resolution support
2560 x 2048 pixels
2560 x 1600 pixels
Type of GPS module
Qualcomm IZat GPS + GLONASS
Qualcomm IZat GPS + GLONASS
Year of launch
2014
2014
A matter of muscle
As we can see in the graph, the biggest differences between both devices are in his muscle and power graphics. The Snapdragon 810 not only has two cores, but also a better model of GPU and more advanced graphics APIs, which on paper will be noticed specially when it comes to getting the most out of our games or take advantage of multitasking.
It is also true that the 810 has a higher peak speed on your CPU, which could make a difference when it comes to squeezing performance, and although it is one minor detail, which is also the only one with support for USB 3.0 could be decisive face to the future, especially if we are going to use it as a tablet that we could take advantage of.
But one thing is theory and other practice, by which should not make the mistake of underestimating the Snapdragon 808, since as we see in this graphic created in an analysis by Ars Technica, although at first it looks clearly overcome by the peak power of the 810, It behaves much better in the long run with continued use.
And it seems that if we use both processors for a quarter of an hour, as the 810 starts to heat up the speed of your processor begins to plummet, While the 808 stays at the best level for a longer time. This factor could be especially crucial for those who intend to squeeze the most and for a long time multitasking on your mobile phone.
Question of temperatures
And it is that precisely overheating of the Snapdragon 810 It is still one of the biggest headaches of Qualcomm in what they bring of year. Now it matters little that they insist that is not given or that manufacturers such as Sony and Microsoft have come out in his defense, the fame of overheat as it has penetrated deep and hard can shake it off.
And to make matters worse Snapdragon 808 has been shown to become less, either by being less powerful or because simply has implemented it best G4. Therefore, if we are not going to be especially demanding games but nor do we want to do without them using processors of lower range, and especially if we want to make the most of the multitasking, the youngest of the latest processors of Qualcomm could be a better option, or at least a note.
Gallery
Introducing the Snapdragon 810 and 808 Processors: "The …
Source: qualcomm.com
Qualcomm announces Quick Charge 2.0, up to 75 percent …
Source: www.androidcentral.com
Soc report wiki:
Source: paytren.info
Nexus 5X vs Nexus 6P: Checking the performance difference
Source: indiatoday.intoday.in
Review: Motorola Moto X Pure Edition from an iPhone user's …
Source: www.idownloadblog.com
Lumia 950 vs Lumia 950 XL: What are the big differences …
Source: www.onmsft.com
Pixel vs Nexus UI comparison: are there any major differences?
Source: www.phonearena.com
Galaxy Note 4 vs. LG G4! – What Are the Differences …
Source: highonandroid.com
Snapdragon 808 Performance Benchmarks Show Smart Processor …
Source: wccftech.com
معالجات Qualcomm Snapdragon 810 و 808 بمعمارية 64 بت …
Source: android4ar.com
Qualcomm unveils Snapdragon 808 and Snapdragon 810 …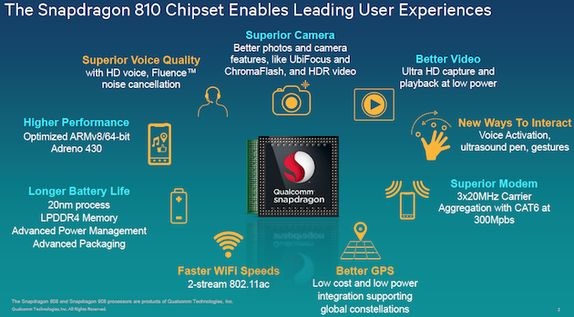 Source: www.mobigyaan.com
Top smartphone chạy chip Snapdragon 808 đáng mua …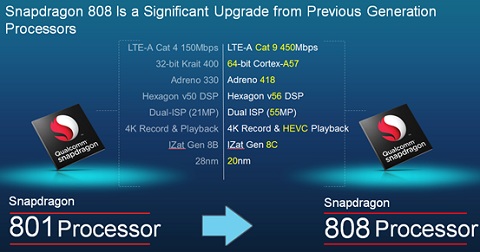 Source: viettelstore.vn
Snapdragon 808 Performance Benchmarks Show Smart Processor …
Source: wccftech.com
Qualcomm's Snapdragon 810 will reportedly miss its sales …
Source: www.talkandroid.com
Qualcomm prináša nové 64-bitové procesory Snapdragon 810 a …
Source: techbox.dennikn.sk
POTVRDENÉ: Snapdragon 808 sa prehrieva oveľa menej, ako …
Source: androidportal.zoznam.sk
Qualcomm: nuovi Snapdragon 615, 808 e 810 all'orizzonte
Source: www.windowsphone-italia.com
Surprise Surprise
Source: wccftech.com
Qualcomm announces new 64-bit Snapdragon 810 and 808 …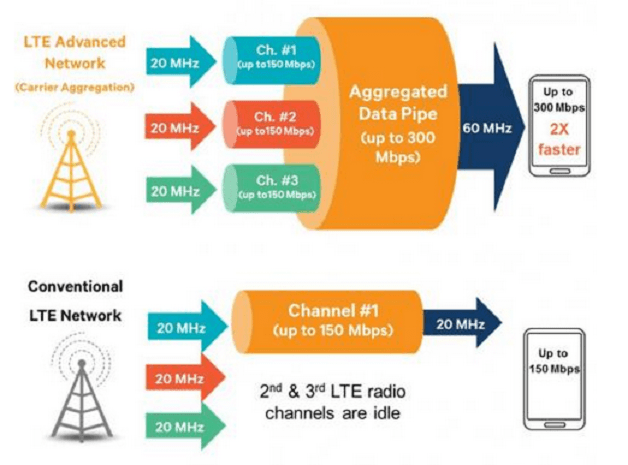 Source: www.androidpit.com
Qualcomm, Snapdragon 810 ve 808 işlemcilerini tanıttı …
Source: www.teknokulis.com