There are more than 4 billion people making daily use of mobile devices, and they become more and more frequent in our daily lives. In some states in Brazil, there are already two devices per inhabitant. More information is also becoming available, which can link exposure to radiation, due to frequent cell phone use, to a host of alarming health problems.
Preliminary studies
Scientists have known for decades that high doses of radio frequencies can penetrate the body, heat tissues, damage sensitive areas of the body, such as the eyes and testicles, and cause behavioral problems. The latest studies on the potential health risks of cell phone use by evaluated individuals who used cell phones for an average of three years found little evidence to link cell phone use with an increased risk of cancer. However, studies analyzing individuals for more than 10 years  suggest greater risks to human health than studies that have analyzed individuals for shorter periods.
Tumors of the salivary glands
Swedish and Danish scientists have found an increased risk of benign parotid gland tumors in people who have used cell phones for at least 10 years.
Brain tumors
Twenty-five original studies found a 50-90 percent increase in brain tumors among users who used cell phones for more than 10 years compared to people who used a cell phone for 10 years or less. These studies were independently analyzed by German and French scientists in 2009. Also included in the analysis is a study by Swedish, Finnish, Danish, British and Norwegian scientists who found that among long-term cell phone users (10+ years), the likelihood of developing a malignant brain tumor on the side of the head that the individual preferred for cell phone use, increased significantly.
Migraine / Vertigo
A Danish study revealed that adults who used cell phones for a long time were 10 to 20 percent more likely to suffer from migraines and vertigo than adults who had started using cell phones more recently.
Behavioral problems
A Danish study stresses the risk that cell phones may pose to children's health by revealing that children who used cell phones and whose mothers used cell phones during pregnancy had an 80 percent increased risk of hyperactivity and emotional problems than children who were not exposed to cell phones before or after birth.
What is the conclusion?
Everything in excess is bad. If you stay connected to the cell phone for a long time, this will certainly hurt not just because of the radiation. You should be very careful with technological devices, letting children have contact with them for a short time and yourself limiting the use of the devices. Another very important thing is to avoid buying counterfeit cell phones, xing-ling, since they have no quality control to ensure healthy radiation levels. These will even hamper the telephone networks and will be blocked soon . When you invest that extra money in an original device, remember that your health is priceless.
Gallery
cancer Archives
Source: midnightinthedesert.com
July | 2010
Source: eliehouse.wordpress.com
Activist Post: 36 Signs The Media Is Lying To You About …
Source: www.activistpost.com
EMF Advocacy Workshop, Kochi
Source: www.slideshare.net
TB Stumper Answers: 30 November 2001
Source: www.rain.org
Health & Benefit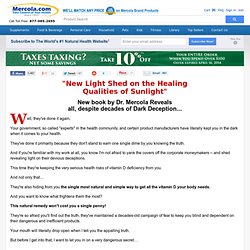 Source: www.pearltrees.com
WiFi Dangers.com
Source: wifidangers.com
Science Fair Projects on Pinterest
Source: pinterest.com
44 Reasons To Believe Cell Phones Cause Cancer!
Source: galacticconnection.com
Cell Phones Can Cause Cancer
Source: www.electricsense.com
Introduction to Radiation Therapy Jen Dewhurst MRT(T …
Source: slideplayer.com
Carmel Pine Cone's Paul Miller – Wrong Again: Apparently …
Source: daviddilworth.com
WiFi Dangers.com
Source: wifidangers.com
The 13,000 square mile area where no cellphones …
Source: www.reddit.com
Cell Phone Radiation – The EMF Community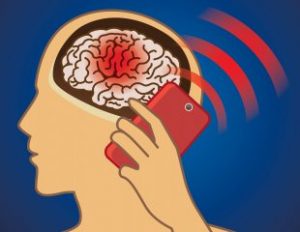 Source: emfcommunity.com
How Much Do You Know About Cell Phone Radiation- See Top 5 …
Source: howafrica.com
78+ images about Cell Phone Radiation Pics on Pinterest …
Source: www.pinterest.com
Study: Cellphone Use 'Triples Brain Tumor Rates'
Source: www.riseearth.com
Cell Phone Radiation in Images • Insteading
Source: insteading.com
Neha Kumar
Source: neha-wilcom.blogspot.com