When Acer will challenge Microsoft Surface Pro 4 do you do that with both refinement in the details and the price tag.
In a stagnant PC market with sales figures which slowly ticks down, it is clear that all the hugger when someone seems to have found a new niche. Such a niche is the Microsoft Surface series, in tablet form, or at least tablet-like format, build a complete PC, and with a lid with the keyboard actually becomes a full laptop. 2 in 1, as they are called, was not an immediate success, but at least with the fourth generation of the plate's Surface a widget that other PC manufacturers are keen to emulate and outdo.
For sure, there are openings for competitors, as in this case Acer.Such an opening is that PC computers just are in the interface to be built fanless. Have you tried a fanless PC is hum from a fan, nothing you want to go back to. Previous generation fanless computers were chewy and low performing, but now there are several different ways to combine performance with a system without fan. Microsoft Surface Pro 4 is available in a fanless variant, but only in the cheapest model with significantly reduced performance. The latest generation of Intel's Core processors-M delivers surprisingly good performance to the fanless tablets, albeit that they willingly become the right warm in the process.
Acer has chosen with a third Alpha Aspire Switch tracks. To use Intel's in-series of processors for laptops, though not in its fastest variants, and has installed a form of liquid cooling.
The result is the intended. A tablet with full laptop performance. It gets a little warm, but far from being as hot as the fanless boards with Intel's Core M-chipset I tested.
A possible price you had to pay is in agility. Acer Aspire Switch Alpha 12 is considerably thicker and heavier than the Microsoft Surface Pro 4, or for that matter the rest of the competitors in the genre.
It can also be a price factor. It is always difficult to compare price for Windows computers, the POPs usually up in 6-7 different configurations and versions with additional possible options that provide a wide range of prices, without necessarily going to find the same combination as that of another manufacturer. So good it is now possible to compare Acer is a few hundred dollars in Microsoft Surface Pro 4 in most performance classes when I compare. Maybe you have a build cheaper but less compact?
The keyboard is there is definitely nothing wrong with. The buttons are large and properly separated, and kind of height is better than on my regular laptop. It is also steadily and can be attached in two positions on the screen, with or without tilt.
One area where Acer Aspire Switch Alpha 12 sets the new standard is the stand. These devices can easily become a bit bängliga when you should have them in your lap, because the keyboard is loose without any hinges to control up. Aspire Switch Alpha has the same type of construction that Microsoft Surface, but instead of dropping out a plate, flip it out a frame, which feels more elegant (but possibly more vulnerable). In particular, the framework rubber foot, which means that it is significantly stronger in both the table and the knees.
When it comes to screen presses Acer not borders. Unlike Microsoft, and like the other competitors are content with a 12-inch display with resolution 2160 x 1440 pixels. Because it's a bit si and so with how good Windows is able to scale up especially older programs to higher resolution I think personally that the lower screen resolution is a disadvantage, but I can imagine applications where it can be.
Aspire Switch Alphas weight is most clearly a downside if you unplug the keyboard. Over 900 grams is far too heavy for a Tablet, and also heavier than all competitors in the segment. This is a big minus.Otherwise, Windows has been decently 10 surfplattesystem a right, albeit that it is best for consumption of content, such as surfing or watching movies, and less good if you are going to edit the content or write. In the latter case, the issues above all highly varying quality on how applications handle cut & paste or the on-screen keyboard.
Acer is generous with others to install software on their computers from the start, and don't like bloatware, you will need to set aside some time to uninstall the antivirus software and other things, including the plugin in the browser before you are satisfied with your computer.
A stylus follows with if you prefer to interact with the plate. It's a little easier than some of its competitors and is primarily useful in drawing programs, but it is easy to style and has a mount for the pen in the keyboard. Let be a bracket that looks literally sticking out and nothing blends in the cover design.
The battery life for this kind of devices is not great, and you should not expect to be able to cope with more than a half working day on a single charge. In our video tests, we get at least a little better battery life than for Microsoft Surface Pro 4 or Lenovo Thinkpad X 1 Tablet.
Had Acer Aspire Switch Alpha 12 just been easier had it qualified as a favorite among the hybrids between tablets and computers that I have tested. Now it is a bit too heavy to pass through as the Tablet more than meekly, but small, Fanless Notebook is the excellent, especially considering the price tag.
On The Other Hand
Erik M: Which computer I think it works well thanks to particularly support that is both stable and smoothly. However, what makes it good as a computer that it is inferior as a tablet. The aid does not grip it especially good in tablet mode and the weight also plays in.
Questions & answers
Which configurations do you recommend? 96 GB is far too little storage for a Windows computer, I would choose a variant with at least 256 GB storage, that is, those that cost from $ 1,000 and up.
Have pad fingerprint reader? No, it has been saved.
Used USB C port to charge? No, the plate has a own ostantartiserad charge port.
An option for those who … 2 in 1
Microsoft Surface Pro 4 has a little bigger screen and screen resolution, but should you up in higher performance, fan in the bargain. Huawei Thinkpad X 1 Tablet is also the fan-less and with almost as good performance, but much more expensive.
Gallery
Acer Aspire Switch Alpha 12 SA5-271-5623 (NT.GDQEG.005 …
Source: www.testsieger.de
Asus Transformer Book Flip TP200SA Test
Source: www.testsieger.de
Test Acer Aspire Switch Alpha 12 SA5-271-70EQ Convertible …
Source: www.notebookcheck.com
Acer Aspire R13 (R7-371T-70D5) Test
Source: www.testsieger.de
Bewegliche Touchscreens: Acer Aspire Switch 11 und R13 …
Source: www.allround-pc.com
Asus Transformer BOOK T100TAM-BING-DK012 Test
Source: www.testsieger.de
Dell XPS 12 (9Q33-1203) Test
Source: www.testsieger.de
Asus Transformer Book T300FA (T300FA-FE001H) Test …
Source: www.testsieger.de
Test Lenovo Miix 510 Pro 80U10006GE Convertible …
Source: www.notebookcheck.com
Packard Bell EasyNote TE69KB-23804G1TMnsk (NX.C2CEG.027 …
Source: testsieger.de
Test Lenovo Yoga 700-11ISK Convertible
Source: www.notebookcheck.com
HP Spectre X360 13-4105NG (K3D44EA) Test
Source: www.testsieger.de
HP Pavilion X2 10-K000NG Softcover grau (K6C56EA) Test …
Source: www.testsieger.de
Toshiba Satellite Radius 12 P20W-C-104
Source: www.notebookcheck.com
Mobil
Source: www.mobil.se
Acer Chromebook R13 CB5-312T-K5X4
Source: www.notebookcheck.com
HP Spectre Pro x360 G1 (H9W41EA) Test
Source: www.testsieger.de
Asus Transformer Book Flip TP500LA Test
Source: testsieger.de
Breve análisis del Convertible Dell Inspiron 13 7359-4839 …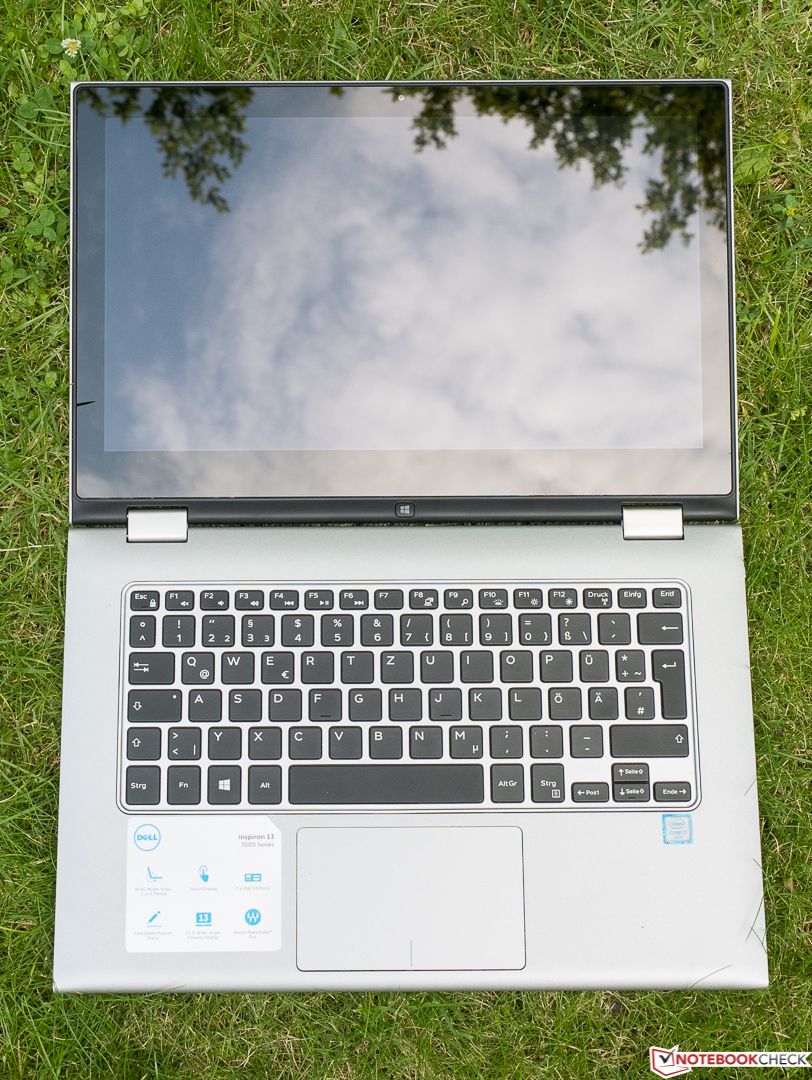 Source: www.notebookcheck.org
Test: Acer Aspire Switch Alpha 12
Source: www.mobil.se