Swedish Sudio makes a habilt headset also in wireless formats.
Sudio Vasa Blue is the Swedish company's first wireless blue tooth lurar. The packaging is pretentious, but signals in all cases, care for details. As the little quick guide in the vCard format of what you can control with buttons (just volume and on/off in Android, Ios, you can also skip between songs) or leather carry case to keep headset in.
The headset is neatly without feeling great. A ribbon cable connects the earbuds with two dongles, one with MIC and remote, a battery that will last for 8 hours of music or 10 days of standby. It is small and smooth.
Ergonomics, however, turns out to be more difficult than I expected. If I have the strap to your chest is hanging on and urges when I go and feels a bit in the way. If I put it behind the neck headset sit better, but then ends up in return the microphone to the headset, the headset will also receive errors, and my body between me and the phone in your Pocket making it lose touch now and then when I am outdoors and the music cuts (it happens much more rarely with cord in front of the neck).
In addition to the aforementioned parts are supplied with the earbuds in different sizes, and also a very short micro-USB cable for charging. Charging the battery fully takes a surprisingly long time for its small size, but I do not feel that any major problem. However, the loading door is closed by a small gummiflärp that one must bend sharply to the right when charging and which is difficult to get to sit on the city again afterwards. I predict that long term wear can do to this button doesn't want to stay in place longer, but that's mostly an aesthetic issue because the headset not otherwise claim to be the ch tt or similar.
A light bulb is the only indicator of the headset, it flashes in some different color when you turn on or enable the hop-mating and glows red when the battery is low. The hop-pairing works without problems. The volume control is not the same as your phone but the sound is on blue tooth signalen, so do you listen to music, you have two different volume knobs to keep track of.
I can't say I am floored by the sound in the headset, but it sounds okay. In particular, for a wireless headset in this price range. The sound is delivered has no excessive bass, but feels well-balanced, with decent detail resolution. I think especially that it sounds good to classical music, while I was in pop music lacks a bit of the room the feeling I can get out of some other headsets.
When it comes to the microphone I have tested so many headsets where the most is there as an excuse that I have low expectations, and therefore becomes positively surprised that it sounds about as good as talking directly into the phone, and when the microphone is only against the neck without holding it against her mouth.
It may not be a headset for the real audio file, but as a wireless smooth all-rounder designed is Sudio Vasa Blue Wireless a pleasant acquaintance.
Gallery
Sudio Vasa Bla Review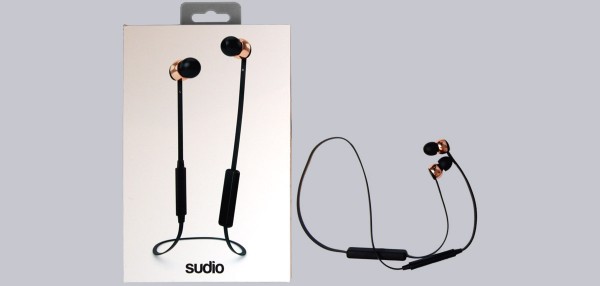 Source: www.ocinside.de
Test: Sudio TRE Black stöttar dig väl i spåret
Source: www.teknikifokus.se
Donne-hamster-qui-mort-les-autre-Animaux-Nord-leboncoin …
Source: www.neozone.org
Mann MM Studio Art Pottery Applied Bird Vase Sky Blue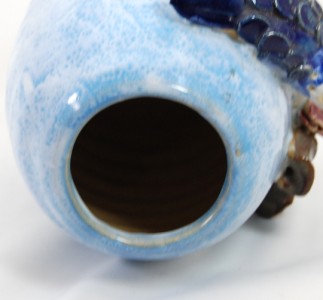 Source: www.ebay.com
Studio Pottery
Source: picclick.co.uk
Outstanding Vintage Signed Blue & Terracotta Art Pottery …
Source: bonanzamarket.co.uk
Vintage Kauffman Small Miniature Stoneware Pottery Vase …
Source: www.terapeak.com
Mann MM Studio Art Pottery Applied Bird Vase Sky Blue
Source: www.ebay.com
1990 Signed Michael Nourot Ryvonne Bonser 5" Blue & White …
Source: www.ebay.com
Vintage Jan Helga Grove Canadian Studio Art Pottery Vase …
Source: www.terapeak.com
Glass Eye Studio Blue Rainbow Ruffle Vase – LMB Art Glass
Source: lmbartglass.com
Black Hills pottery small pitcher vase green blue glaze …
Source: www.ebay.com
Handmade In Poland Studio Art Glass Handkerchief Style …
Source: www.pinterest.com
Robert Held Original Art
Source: www.picturethisgallery.com
Isle of Wight Studio Glass Blue Lollipop Vase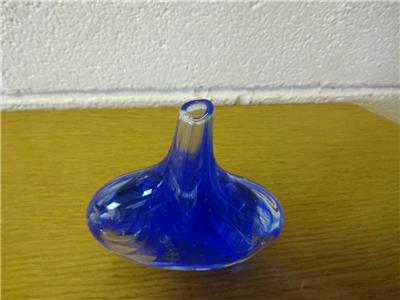 Source: www.ebay.co.uk
1000+ images about Glass Eye Studio on Pinterest
Source: www.pinterest.com
1000+ images about Vintage Pottery Vases, Planters on …
Source: www.pinterest.com
Glass Eye Studio Vase Blue Rainbow from Cleveland by Stars …
Source: www.shoptiques.com
Studio Pottery Vase, Blue Striated Glaze from …
Source: www.rubylane.com
VP557 Glass Eye Studio Mini Ruffle Vase 6" BLUE RAINBOW …
Source: www.glasseyestudio.com